Trackside Music Festival Homegrown Spotlight Alumni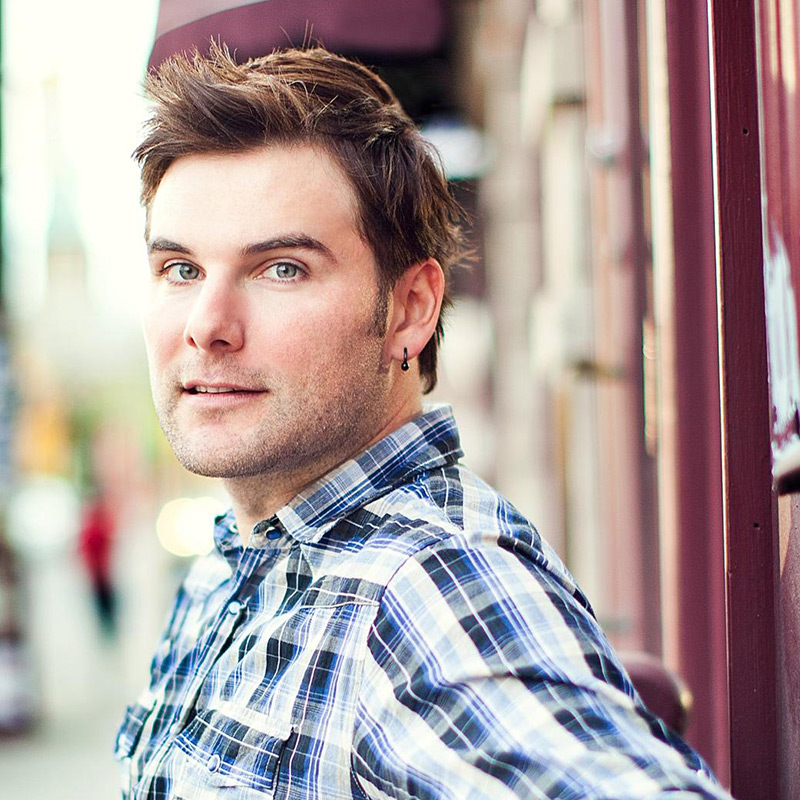 Friday, July 1st 2016  /  Side-Track Stage  /   Hamilton, ON
Brad James, who has been on the Canadian country music scene since his debut album release in 2009.
"Growing up, there was no such thing as listening to one radio station," he remembers. Instead,  Thomas  Rhett  would  regularly  flip  from  one  station  to  another,  cranking  up  a mix of country, pop, R&B, rap, rock, and oldies. It was a tangle of music. Decades later, he's tipping his hat to those days with Tangled Up, an album that mixes the sound of his influences with equal doses of groove, melody and twang.
Although  recorded  in  his  hometown  of  Nashville, Tangled  Up was  written all  over America,  during  a  year-long  tour  in  support  of  Thomas' first album.  There  was something about the highway that made him feel creative. Something about the crowds that made him feel inspired. Something about the sold-out shows that made him want to return  to  the  tour  bus  and  write something  exciting.  With  help  from  a  handful  of  co-writers, Thomas whipped up a new batch of songs during the hours before soundcheck, after the encore, and during the long rides from one city to the next.
Maybe that's why Tangled Up feels like such an upbeat, energetic record. It was created while Thomas' body was still flushed with adrenaline.
"At our shows, there aren't any rules," he says. "There's no such thing as standing still and just singing a song. I love jumping into the crowd. I love to dance. The whole show is very uptempo, high energy, and completely unpredictable."
You could say the same about Tangled Up. Produced by Dan Huff and Jesse Frasure, the  album  is  filled  with  party  anthems,  dance  tunes,  drinking songs,  love  ballads,  and everything in between,  all  tied together  by  a dynamic  singer  who's  unafraid  to  blur  the lines  between  genres.  Some songs  take  their  influence  from  country  stars  like  Eric Church. Others are more reminiscent of pop idols like Justin Timberlake or Bruno Mars. None of the tracks sound alike, but they do all sound like Thomas Rhett songs.
"I didn't grow up listening to just one style of music," he explains, "so I don't know how to write just one style of music. Whether these songs have more of a pop influence or more of a hip-hop influence or a completely country influence, they all — in some crazy way — cohesively sound like a me song."
They also sound like hit songs. "Crash and Burn," the album's first single, climbed into the Top 10 long before the album's release, and any number of the remaining tracks — from  "South  Side,"  a  groove-heavy  song  co-written with Chris  Stapleton,  to  "Die  a Happy  Man,"  a  heartfelt  tribute  to  Thomas Rhett's  wife  —  could  follow  its  climb  up charts.  Meanwhile,  songs  like "Single  Girl"  mix  his  country-boy  croon  with  layers  of poppy  synthesizers, and  "Tangled"  models  itself  after  Michael  Jackson's  dance  floor jams.